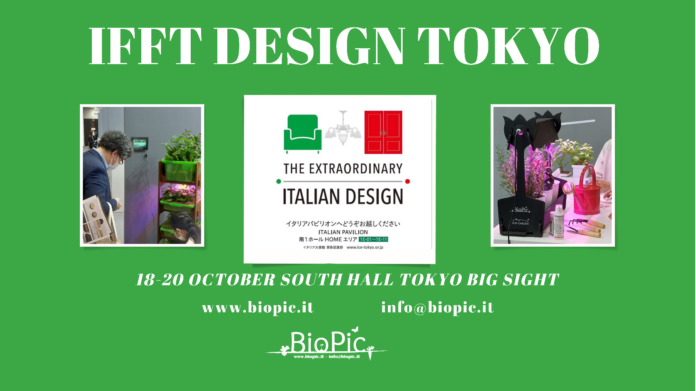 IFFT/Interior Lifestyle Living is the only fair in Japan targeting the market for high-end and design oriented products. Assembled at the fair are products related to the entire living space – from furniture and tableware to gadgets and home lifestyle products.
With biopic we offer an emotional and sensory experience, making it easier and compatible with modern urban lifestyles to grow "mini organic gardens" with plants with beneficial characteristics, both as nutritional and as aesthetic pleasure.
Our mission is to bring biodiversity back to the city through organic, dynamic structures with a strong aesthetic impact.
Biopic allows you to grow herbs, flowers, fruits, vegetables and small plants to beautify spaces with design and nature at your fingertips.