PreOrdina Subito con consegna entro il 10 Dicembre
BASILICO MACHINE ™ - MINI ORTO A LED e LAMPADA DA TAVOLO
Green solutions to increase health at home and at work.
Giardino verticale di design esclusivo. L'unica struttura ultra resistente, con ruote, in legno ad incastro tagliato al laser, impregnato naturalmente. Si può crescere tutto l'anno da piantina o da seme anche in casa. Cresce su 4 livelli. Sistema di irrigazione agevolato: L'acqua piove da un livello all'altro ed è dotata di un serbatoio di raccolta dell'acqua per evitare di sporcare il pavimento. Si può riciclare l'acqua in eccesso e risparmiare fino al 70%. stupisci con la qualità biologica e made in italy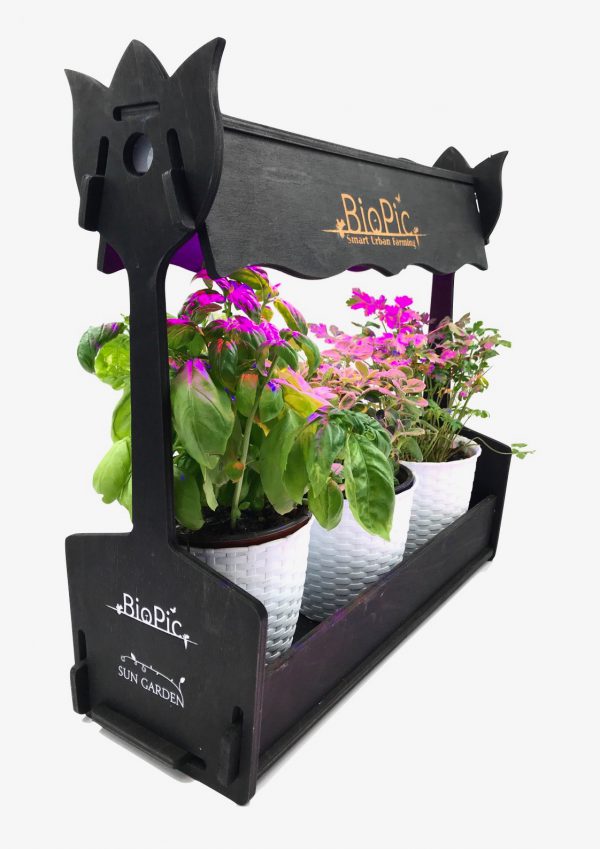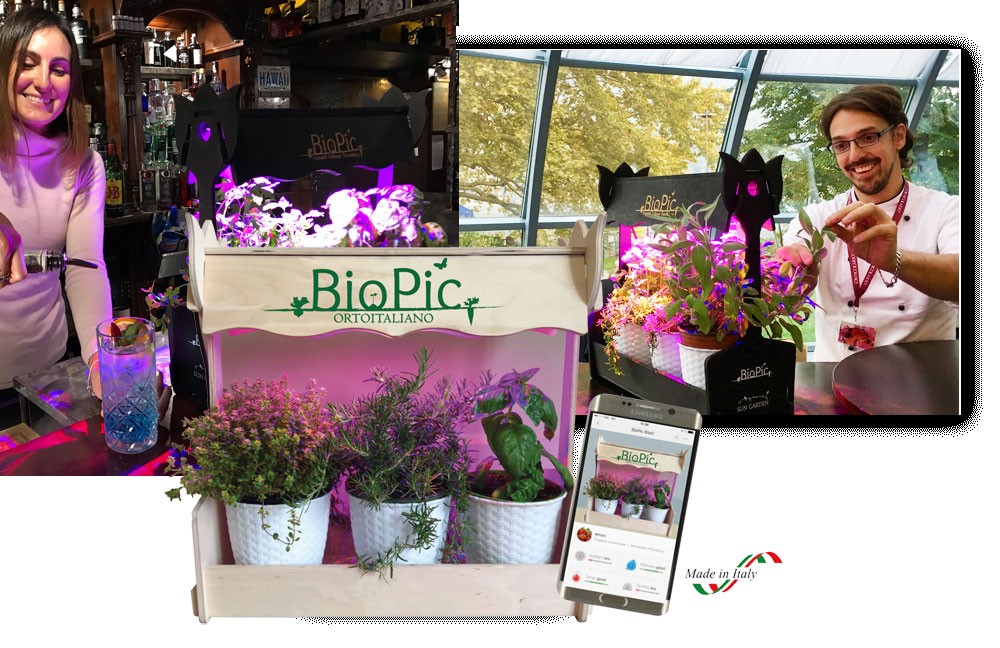 Used and tested by star chefs!
Biopic allows you to cultivate any space, to always have fantastic aromatic plants or flowers to cook or decorate your spaces and make them more eco-sustainable. Our gardens clean the air you breathe making photosynthesis possible for your plants, they will produce oxygen and eliminate the pollutants present in your home. Orto Gourmet has been used for over a year by some of the most important Italian restaurants with Michelin stars including the Fourghetti in Bologna.
"Bringing the earth back home is going back to the roots, regaining a healthier relationship with our food"
Let's change the world one garden at a time!
I am happy to participate in the BioPic project to bring the gardens back to town! And then they smell the whole house, a true aromatherapy.
As a teacher, I discovered how easy it is to teach love for nature with a class garden. And we can also grow in winter!
Being eco-sustainable is a field choice. picking my basil, sage or rosemary directly in the kitchen makes the difference
They say that a picture is worth a thousand words, so that's why we always want to document our campaigns. Immerse yourself in our past projects, with these wonderful images taken by our volunteer photographers.